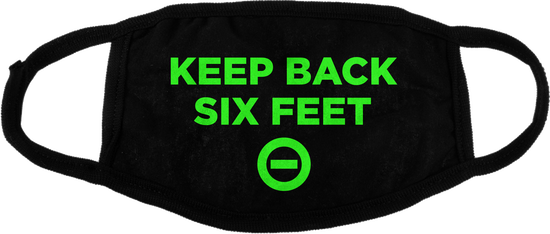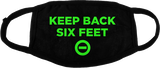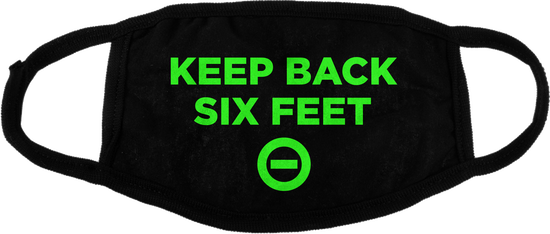 Type O Negative
Six Feet Face Mask
Availability:
This item is currently not available
A black surgical-style mask with the Type O Negative logo and Keep Back Six Feet text. Limited quantities available.
100% Cotton. Machine washable, wash hot, tumble dry.
Disclaimer: Surgical masks are not considered respirators by OSHA. They are fluid resistant, disposable, and loose-fitting protection that create a physical barrier between the mouth and nose of the wearer and potential contaminants in the immediate environment. They are commonly used in health care settings for the protection of the patient and they are also often used to prevent splashes from contacting the face of the wearer. However, surgical masks do not seal tightly to the wearer's face, nor do they provide a reliable level of protection from inhaling smaller airborne particles or viruses.